4.6 — Game Theory, Contestable Markets & Wrap Up — Class Content
Contents
Section 1: Wednesday, May 12, 2021
Section 2: Thursday, May 13, 2021Section 2, because of no class on Thursday Feb 18 and Tuesday Mar 9, and no class on Wednesday April 21, is 1 class behind Section 1.


Overview
We wrap up today by discussing some more about game theory (beyond mere prisoners' dilemmas), and apply these insights in general to market competition by considering one final model of a contestable market. Then we will wrap up and summarize the semester before reviewing for the final exam.
Readings
None
Slides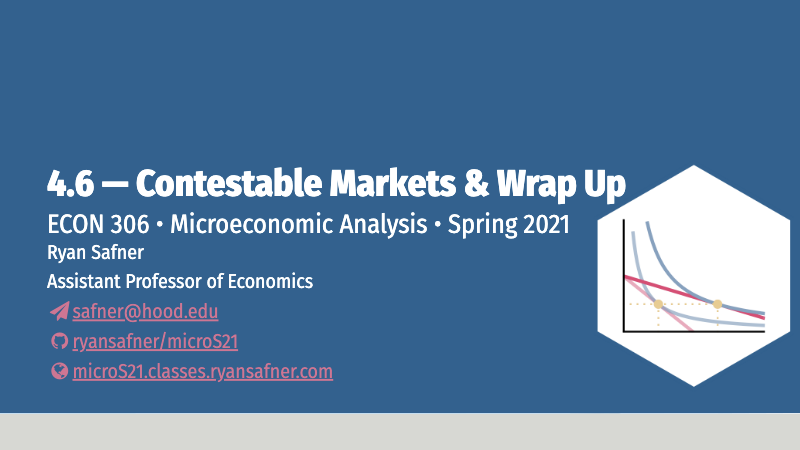 Assignments
You are done with graded homeworks for the semester! However, homework 6 is available for you to practice the topics of Unit 4 for the final exam.
Turn in Exam 1 and Exam 2 corrections by the last day of class.
Don't forget your Op-Ed is due by Friday May 14.